Meet the Group
The ingredients in Smorgaschord were originally sprinkled together in a larger singing group, Peninsula Harmony Chorus. Sounds were mixed, recipes imagined, and a new small group was baked in early 2001. Current members are Bill Anderson, Larry Hamel, Valerie Rose, Patti Schank, Mia Whitfield, and Harold Zable. We rehearse and gig on the San Francisco Peninsula.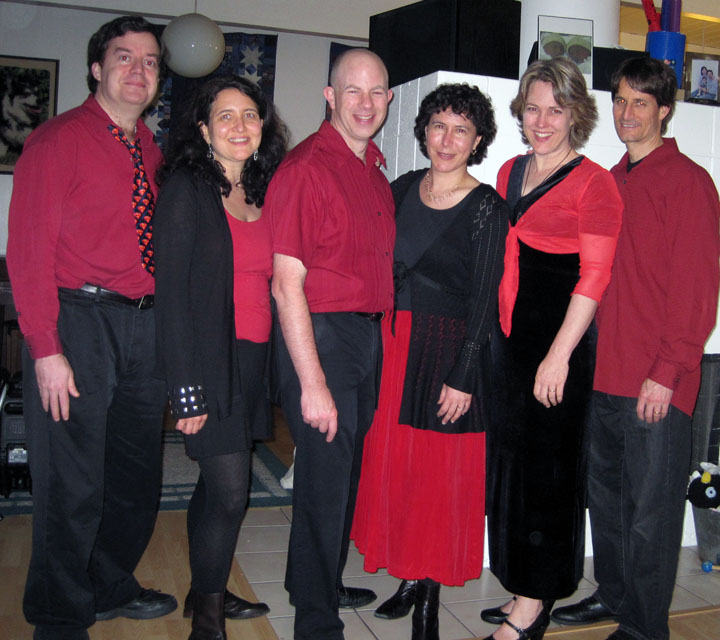 Preschool benefit. Left to right: Harold, Patti, Bill, Mia, Val, Larry (2011).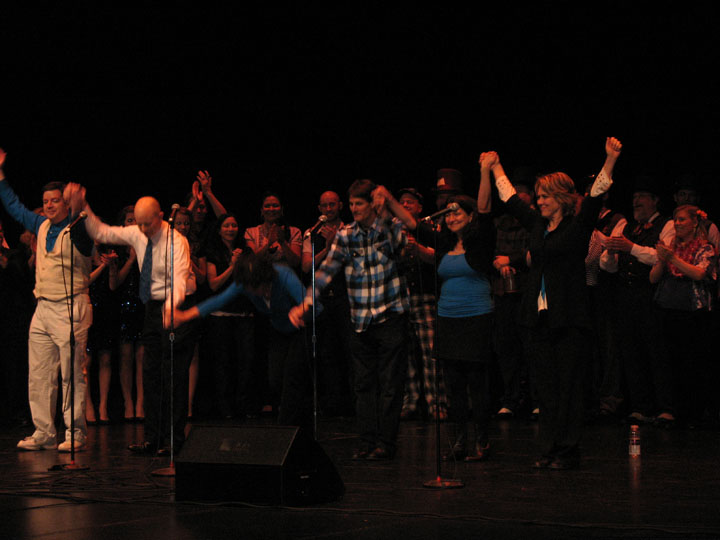 3rd place win at the San Francisco Regional Harmony Sweepstakes (2011).
Pop Quiz
Who organizes parades? Answer
Which two Smorgaschord members are married to each other? Answer
Who is the parent of twin girls? Answer
Who plays the fiddle? Answer
Which member became pregnant while in Smorgaschord? (Er...not really with Smorgaschord at the time) Answer
Which former members are in Curious Blend? Answer
Which former member took the Smorgaschord food metaphor to a new extreme? Answer
Random Blast from the Past